Second Game Now Available Online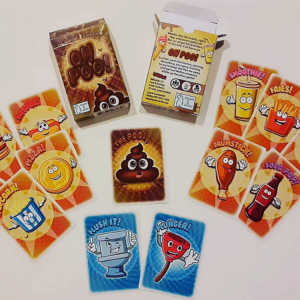 Our second game, OH POO!, is available for online purchase!
Sadly it has been available for a while now, but I totally forgot to update the website with the news!  LAME!
OH POO! is now available for online purchase through The Game Crafter.
For more information on OH POO! just head over to its main page on this website by clicking: OH POO!
Or, if you want to check out the purchase page at The Game Crafter, click the button below.